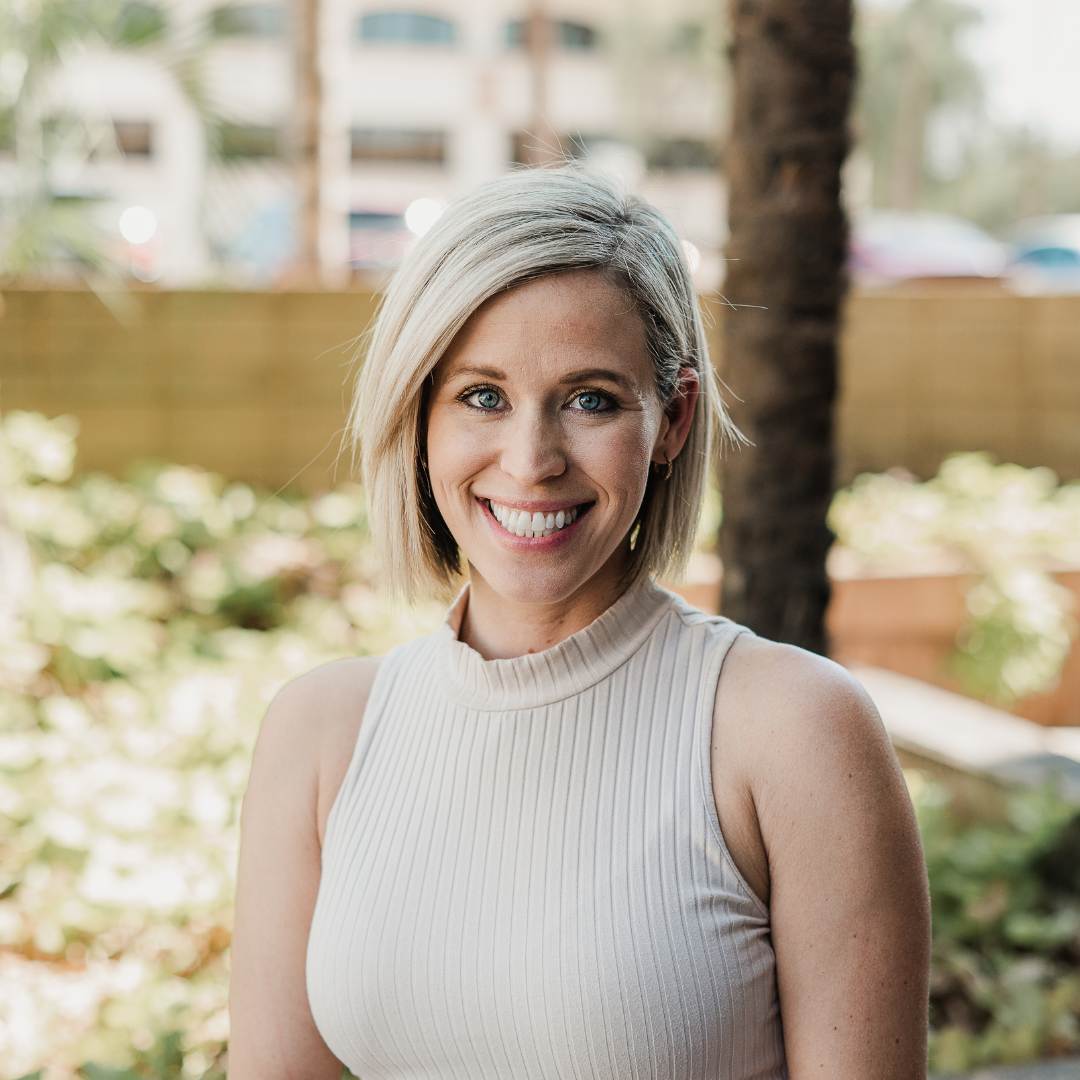 Meet Heather
Heather Gibson is a Doctor of physical therapy graduating from Northern Arizona University here in Arizona 10 years ago. Her undergraduate studies were completed at Arizona State where she earned a Bachelor's of Kinesiology and a minor in business. She has always had a passion for understanding human movement, and growing up in sports herself was drawn to a career in physical therapy. She has an extensive background in treating a variety of conditions after treating in general orthopedic and sports medicine facilities before transitioning over to building her own business at Gibson Body Wellness.
She is a mother herself and is passionate about helping other mothers on their prenatal and postpartum journey which is what inspired her to transition over to treating pelvic floor conditions.
She enjoys working with pregnancy and postpartum populations but does work with all age ranges of women including peri and postmenopausal populations.
She also enjoys treating traditional PT conditions as well and does see both men and women for non-pelvic floor care. Her passion is to help others heal, improve function and reach their physical therapy and fitness goals.
She believes in treating with a holistic approach and currently practices at Kokua Wellness which is a unique collective of providers to support a well-rounded integrative approach to care. This setting offers a holistic approach to care, working alongside a doula, midwife, massage therapist, a naturopathic doctor, counselor, and two chiropractors.
My journey into women's health therapy
My initial interest in pelvic floor PT actually came about when my twin sister had her first child and had severe pelvic floor complications to follow. I was upset that I wasn't able to help her like I wanted to. At this time had no training in treatment of pelvic floor conditions, and pelvic floor PT in the Phoenix area was limited with not many practitioners specializing in the field. We were both frustrated with the lack of professional information and care available. Advice from her doctors included just "give it time, you will bounce back" or "your body won't ever be the same, you had a baby!".
From then on I was determined to help other women along in their transition into motherhood, and started researching what certifications I needed in my field to specialize in this area of women's health.
After having my son, I also went through challenges in recovering from my own pelvic floor conditions. Having experienced the trauma first hand is the primary reason I am so passionate about working with this population. As a mother myself I know how challenging and hard it can be during this phase of life, especially when dealing with a rapidly changing list of diagnosis in that postpartum stage.
I strive to enable and empower my patients to have the confidence and tools to feel strong during the transition from pregnancy to postpartum life. I have found the keys to a successful recovery when treating conditions during the postpartum phase are proper education, support early on, ensuring a good foundation prior to or in early pregnancy, maintaining fitness and connection to your pelvic floor during pregnancy and appropriate early postpartum care.
I am a firm believer that it takes a tribe of people to have the full support and care you need during your recovery process and I strive to help organize appropriate referrals for adjunct services from other healthcare and wellness providers. This includes pain management (if needed), massage, labor prep and support (including doula care, acupuncture, mental health and counseling needs), nutrition considerations and prenatal/postpartum yoga and fitness.
Meet Megan
Megan Zimmerman, PT, DPT earned a BS in Exercise Science from Northern Arizona University (Flagstaff AZ) in 2005 and a Doctorate in Physical Therapy from Northwestern University (Chicago IL) in 2007. Megan has practiced physical therapy in a variety of settings for the past 15 years but found her professional passion for working with pregnant and postpartum clients after having three children of her own. Megan has completed postgraduate training in mat and reformer pilates by Balance Body Pilates, board-certified pelvic physical therapy courses through Medbridge and Hermann & Wallace, and is a Pregnancy and Postpartum Corrective Exercise Specialist (PCES). Megan's primary goal is to provide guidance, education, and support to pregnant and postpartum clients with an emphasis on postural education, optimal breathing patterns, pelvic/back/SI pain, pelvic floor strength training, diastasis recti, rehabilitation pilates, and return to sports including running.